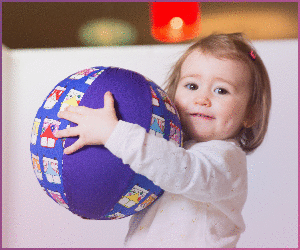 Bubabloon Fabric Balloon Coverings Dragons' Den
Did you catch the pitch from Bubabloon for their balloon coverings preventing popping, on Dragons' Den?
Firstly, before you dash off to buy here from the official site lets get the brand name correct.
Bub- a – bloon.
Takes a bit of getting used to from Bulbaloon, Bulballoon and other variations on the theme.
Bubabloon is an innovative kids toy – suitable from 4 months to 4 years (and beyond!).
It transforms a normal balloon from a pocket-sized storage pouch into a portable, reusable, fun toy.
It comes in a range of fun fabric prints of all colours, including some multi-sensory versions incorporating different touchy-feely fabrics. The product is hand-manufactured in the UK by a team comprised of adults with disabilities. We also donate 20p from every unit sold to Action for Children.
BUBABLOON is a revolutionary fabric balloon cover, designed to make balloons safer for children by preventing frightening pops and frustrating latex allergies, plus removing all risk of choking. It transforms any standard balloon (one included) into a light, floaty fun toy which children gravitate towards. It's so light that BUBABLOON is suitable from 4 months – and you don't have to worry about it knocking over anything precious in your home.
"We know how beneficial it is to have that 'emergency toy' to hand – something that's simple, fun, washable and can be popped in a handbag, pocket or changing bag. The emphasis was always to give parents peace of mind when their children were playing with balloons, and that's exactly what we hope our product will do."
The clever fabric casing protects children from bursting balloons and latex allergies, while keeping the light floaty effect.
It's kickable, throwable, catchable and bouncy therefore acting as a great motor development toy for children, allowing them to play on their own, in a group
Bubabloon Dragons' Den
On Sunday 28th August 2016 BUBABLOON meets Dragons Den (9PM, BBC TWO) – a 5-minute pitch to 5 powerful Dragons and a UK TV audience of over 3 million – a great achievement considering we've just finished our first year in business.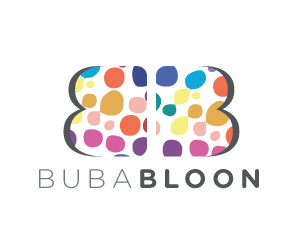 BubaBloon is a tactile and fun fabric casing for balloons which prevents popping and reduces the risk of choking injury.
Best of all, it transforms a balloon into a lightweight ball, keeping that magical floaty, bouncy effect kids absolutely love!
Which is your favourite? Our new BubaSaur range ensures even the most ferocious dino can be cute and cuddly.
Our knitted range include a rattle for a multi-sensory experience and all are ethically made.
BrandBloon offers your business something new in the promotional gift market; a fun, portable, safe and reusable branded balloon cover.
Missed Bubabloon Dragons' Den adventure? Check out the BBC iPlayer site to watch Bubabloon on Dragons Den again.